Boulder Contest
To celebrate the first year of our boulder gym, we are offering you a unique event : our very first competition open to everyone !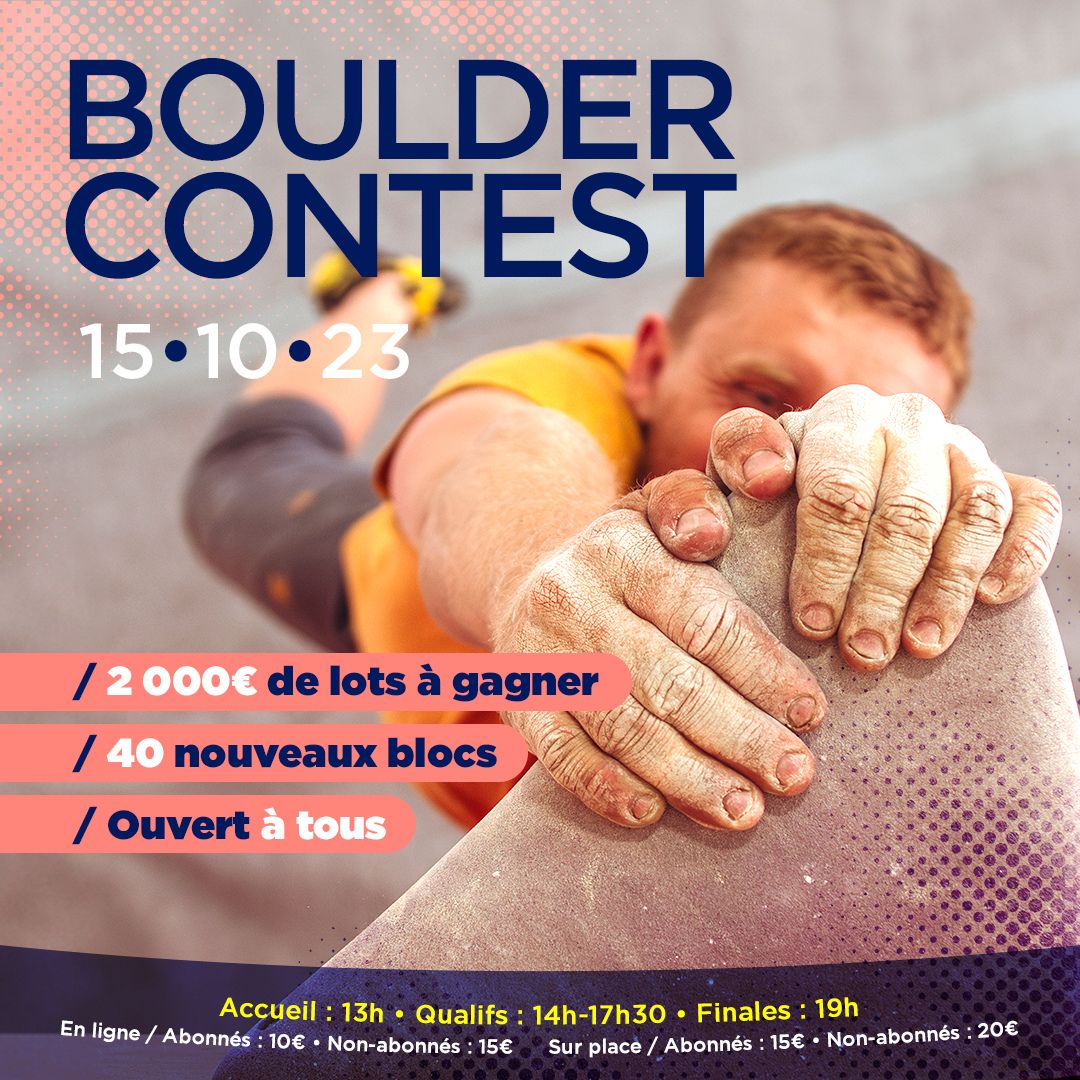 The Boulder Contest, it's :
A competition open to all, beginners and experienced climbers alike
40 exclusive boulders open for the competition
A qualifying phase followed by a men's final and a women's final
A chance for climbers to experiment, challenge themselves and share their experiences with others
2000€ in prizes to be won
Catering & bar
Organization :
SUNDAY 15.10.2023
1.00 pm – 2.00 pm : welcome and warm-up
2.00 pm – 5.30 pm : qualifying phase
5.30 pm – 7.00 : break & ranking
7.00 pm : finals (3 men's boulders & 3 women's boulders)
8.30pm : prize-giving ceremony
Boulder scoring : the qualifications consist of completing a maximum number of boulders in 3h30 to earn points. Points are awarded according to the difficulty of the boulder. Each boulder is worth 1000 points divided by the number of climbers who complete it.
Example : boulder passed by 10 people = the boulder is worth 100 points.
Registration :
Contest accessible from 13 years old, free for spectators
Online registration :
10€ subscribers / 15€ non-subscribers (equipment not included)
Deadline : Friday 13.10.2023
On-site registration :
15€ subscribers / 20€ non-subscribers (equipment not included)
Deadline : 14 & 15 October